Today is 11/12/13! And it is also time for another featured shop! Today we bring you Artsy Clay by Judy in Asheville, North Carolina. Judy creates whimsical clay jewelry, ornaments, and more! From a creative family, Judy learned the joy of brightening other people's lives with handmade gifts from her mother. "[My mother] was my role model: she was still crocheting and giving away beautiful baby blankets up to her last days at age 87." The passion for creating is still with Judy as she has been creating all sorts of things out of polymer clay since 1997. And she's passing the creative legacy along. Just this Mother's Day, Judy's granddaughter Megan made necklaces for the women of the family.
"I love handmade art because you can find such unique things that come from people's imaginations and have "heart." Things that are handmade with love and care will last and become keepsakes to hand down to the next generation."
Artsy Clay started on Etsy in 2006 after encouragement from Judy's friends and family. She finds the possibilities of polymer clay to be endless. Learning from classes, books, and online tutorials mixed with some playing and experimenting, Judy sells all sorts of polymer clay creations made with passion. And, she encourages custom orders.
What does Judy love most in her shop? Her cat jewelry and ornaments.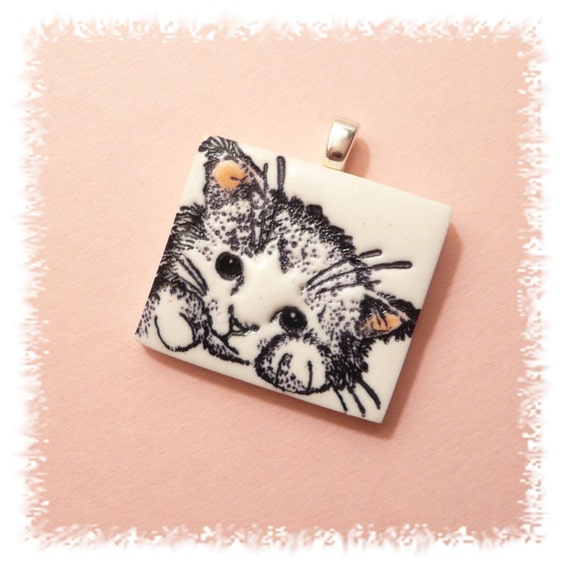 Check  out this cat pendant.
A perfect gift for your cat loving friend or yourself! Check out Judy's Etsy shop Artsy Clay for more adorable pendants and clay ornaments just in time for the holiday season!